Stand out from the crowd.
Cleanbill lists every single general practice and dental clinic across Australia. How do you stand out in a crowd of 6,000? With a Cleanbill Featured Listing.
What is a Featured Listing?
A Cleanbill Featured Listing is a regular Cleanbill listing with one big perk: it gets put at the top of every search.
Your listing will still be in the standard Cleanbill format, with all the same information. But it'll get one of these Featured badges and go to the top of Cleanbill users' searches. So, provided your clinic meets their category and pricing filters, any time a user searches for clinics in your area, yours will be at the top.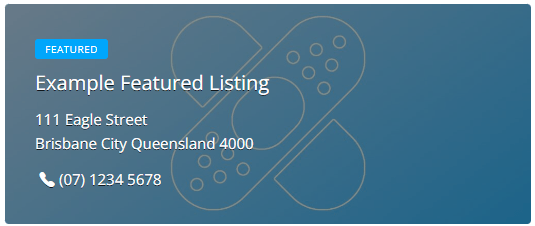 Why upgrade to a Featured Listing?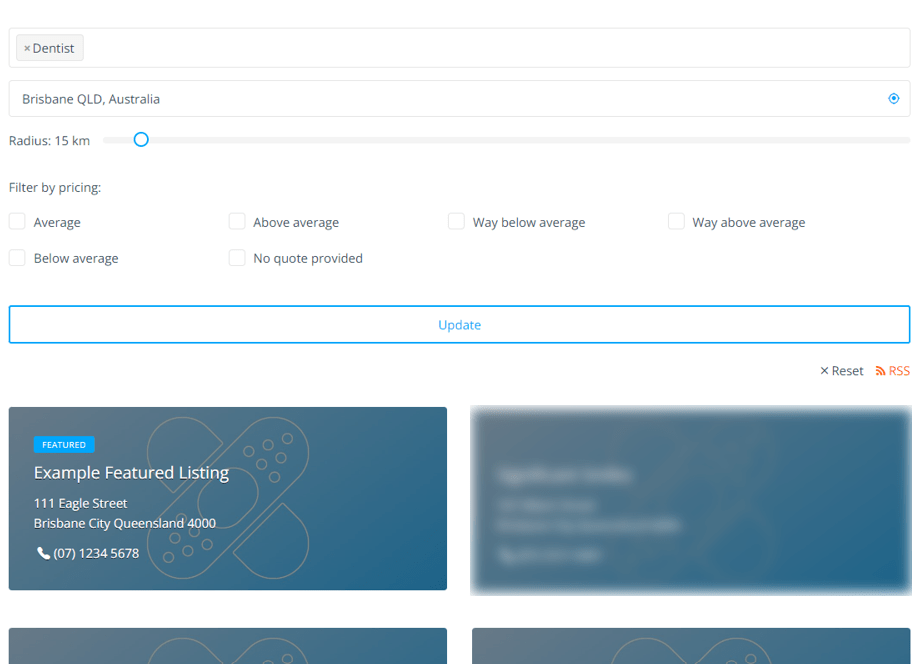 We aren't kidding when we say we list every clinic we can find. If your clinic is in a metropolitan area, it's surrounded by other clinics offering similar services.
Take, for example, the Commonwealth electorate of Melbourne. This is the sixth smallest electorate in the country, but it has over 120 dental clinics operating within it. A lot of these clinics will appear in the same pricing category as your own, more so if yours is one of the around 25% of clinics nationally running a new patient discount. And, when a user searches for clinics, Cleanbill returns the results in a random order. Yours is just as likely to be at the bottom as at the top.
With a Cleanbill Featured Listing, you can guarantee that your listing will be at the top of any search that involves clinics like yours, bringing it to users' immediate attention and getting more clicks through to your listing.
Featured Listing - 1 Month
Single month listing upgrade

Featured badge and search positioning

No lock-in or subscription
Featured Listing - 6 Months
Six month listing upgrade

Featured badge and search positioning

No lock-in or subscription
Featured Listing - 12 Months
Twelve month listing upgrade

Featured badge and search positioning

No lock-in or subscription